Industries
Our speciality are industry solutions for medium-sized serial producers and suppliers. We comprehensively measure the effectiveness of production plants and ensure that weak points are clearly identified and eliminated. We monitor your machines, check the quality of the manufactured parts and protect your machines and tools. We stay up to date with your production and focus on increasing productivity and quality. We provide the necessary information so that you can directly assess the profitability of your production. We tell you which products are profitable and which are not. We will alert you immediately if important key figures get out of hand. We warn you in time so that you can take countermeasures.
We have been living the topic of Industry 4.0 for many years, long before it was called like that! With tried and tested MES software, easy-to-use machine terminals and sophisticated systems for machine and process monitoring for many manufacturing processes. Our customers are suppliers or manufacturers in the following industries.
Your industry is not listed? Talk to us. We can certainly also offer suitable solutions for your production processes.
Automotive industry and commercial vehicles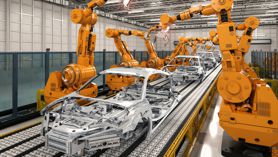 Every modern vehicle certainly contains a large number of components whose quality is already monitored and documented by our systems during production and whose efficiency in production has been analysed by our MES software:
Stamped parts
Fineblanked parts
Formed parts
Fastening elements
Forgings (drive and chassis components)
Bearings (balls, rollers, tapered rollers, needles, bearing rings)
Bent wire parts
Springs
Connectors and contacts
Joined chassis and body parts
Exhaust systems
Spark plug bodies and electrodes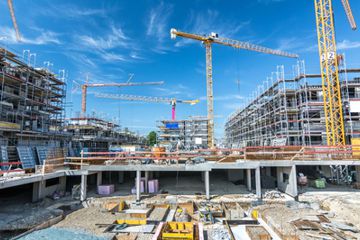 The construction sector is one of the industries where different parts are required and processed in large quantities. Our systems are used by many suppliers in the construction industry, where they ensure consistent quality and low production costs. Typical products are:
Fastening elements for steel construction and facade engineering
Bolts and nuts
Heavy-duty anchors
Connectors
Installation systems for electrical installations
Builders hardware industry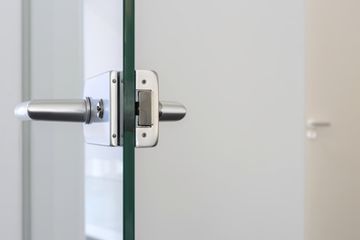 Series production also in the furniture industry - our customers include numerous suppliers who use their products to complete furniture and interiors in the house and make them functional. Not always visible at once, but nevertheless extremely important. The products we monitor include e.g.:
Furniture fittings
Door fittings
Hinges
Locks
Connecting elements
Shelving systems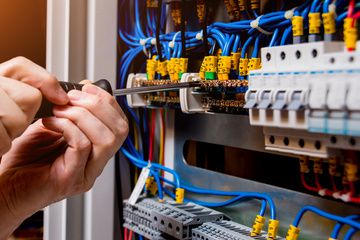 The electrical industry is a typical processor and customer of high volume parts made of metal and plastic. Also in this industry, our process monitoring and data collection systems make a significant contribution to quality, productivity and economical production of parts like these for manufacturers and suppliers:
Switching elements
Contact elements
Plug connectors
Clamping systems
Stamped parts for electric motors
Connection systems and power distributors
Cable manufacture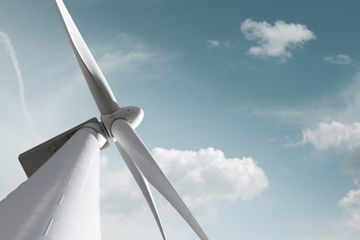 What keeps the wind turbine on the ground? What prevents the blades from flying? How is the energy generated brought to the consumers? In the field of energy generation and distribution there are also many components that are monitored by our systems during their production:
Connecting and fastening elements for wind turbines
Power distributors
Terminals
Connecting elements for overland power lines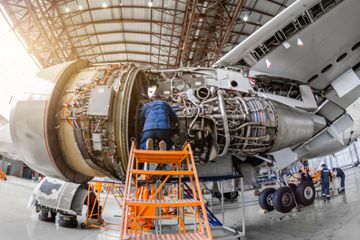 Aviation is certainly the industry with the highest demands on the quality of the parts and components used. Therefore, it is not surprising that many suppliers in the aviation industry rely on solutions from schwer + kopka to ensure and prove the quality of the parts produced. Our systems are in use, for example, at manufacturers of
High-tensile fastening elements
Joining systems
Safety-relevant forgings
Stamped parts
Tool making and engineering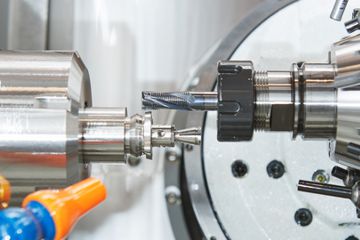 The toolmaking and engineering industry requires a large number of different vendor parts for its products. These are needed for important functionalities and for the assembly of the plants and machines. Our systems are involved in the production of many of these components such as
Machined parts
Shafts, rollers
Hand tools
Drills
Screwdrivers
Fasteners and fixings