Competences
Our activities in a manufacturing environment demand the highest awareness of the permanently changing requirements for economical production in series production. To this end, we are constantly expanding our competencies and are keeping pace with the latest technical developments. All processes from hardware and software development to production, quality control and application technology are covered in-house which allows us a flexible orientation to the constantly changing tasks of our industries.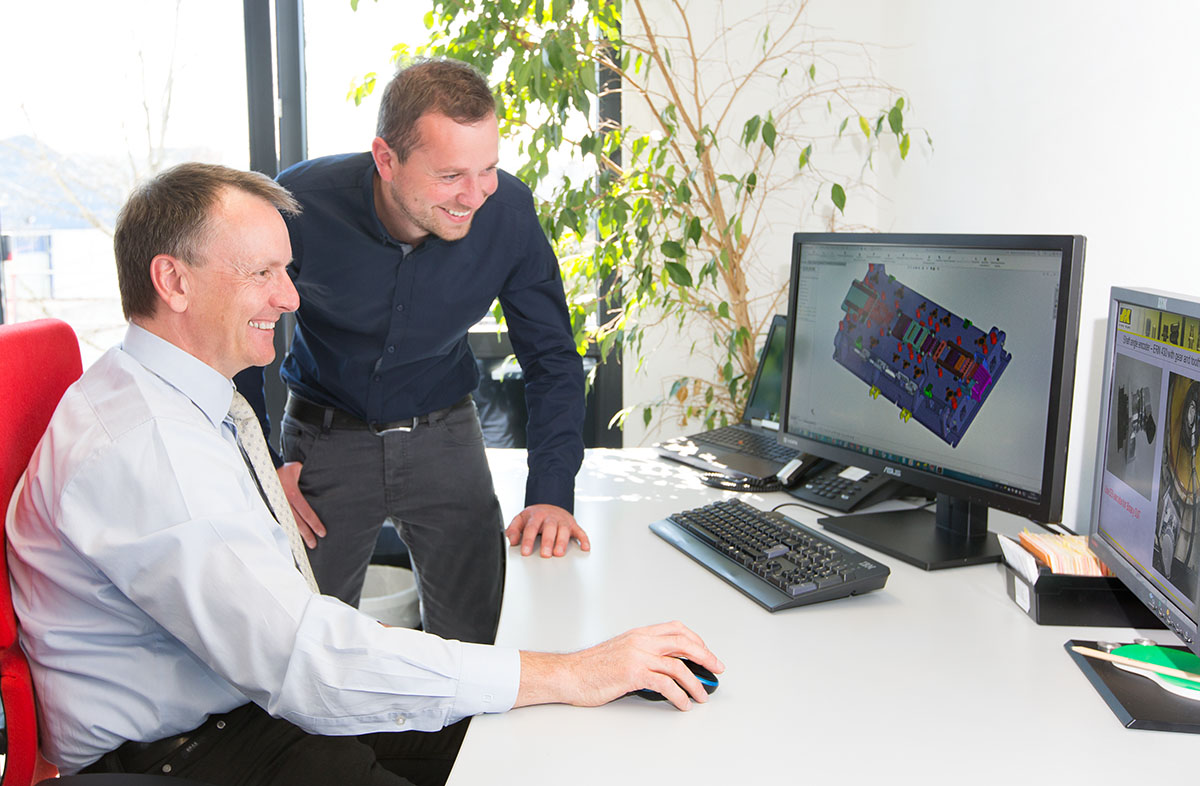 It is important to us to have all necessary resources in the area of hardware and software in-house. A powerful development centre with motivated and experienced employees gives us the opportunity to react quickly and uncomplicatedly to the requirements of the market.
Through joint research projects with university institutes and affiliated partners from industry, we work on current topics and technical issues. These projects often result in new solutions for the improvement and further development of our products.
As a team of enthusiastic and creative engineers and technicians, we are accustomed to implementing new ideas quickly into business solutions. Frequent patent applications and trademarks prove our creativity and guarantee the technical lead. Our quality standards for development and production are certified according to ISO 9001:2015.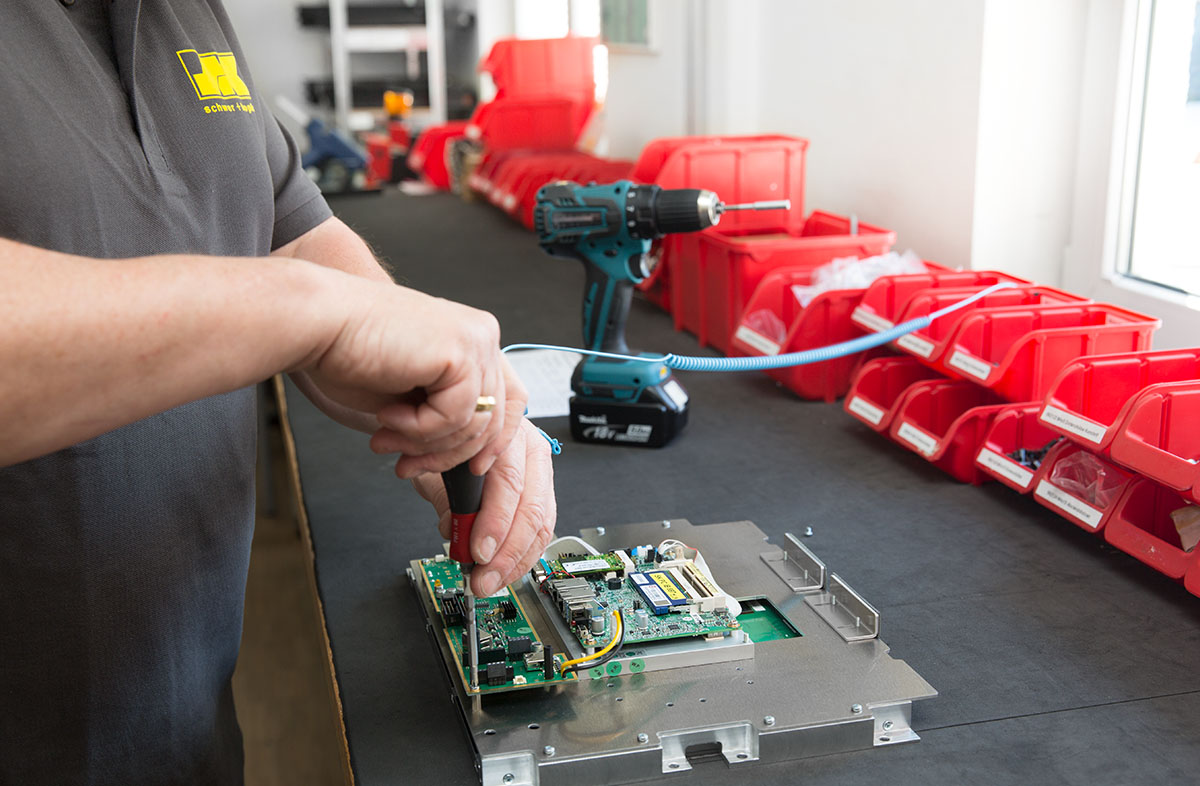 All machine terminals and process monitoring systems are developed in-house and are built in series in our own production. We currently build more than 1,000 MES terminals and process monitoring systems per year. Because of our stock production we are always ready for delivery at short notice.
We also manufacture the majority of the sensors that are important for monitoring production processses. Currently we produce more than 5,000 piezoelectric force sensors annually for measuring machining forces in production machines.
We work together with efficient suppliers from the electronics and components sector on a long-term and trusting basis and rely on their expertise and advice.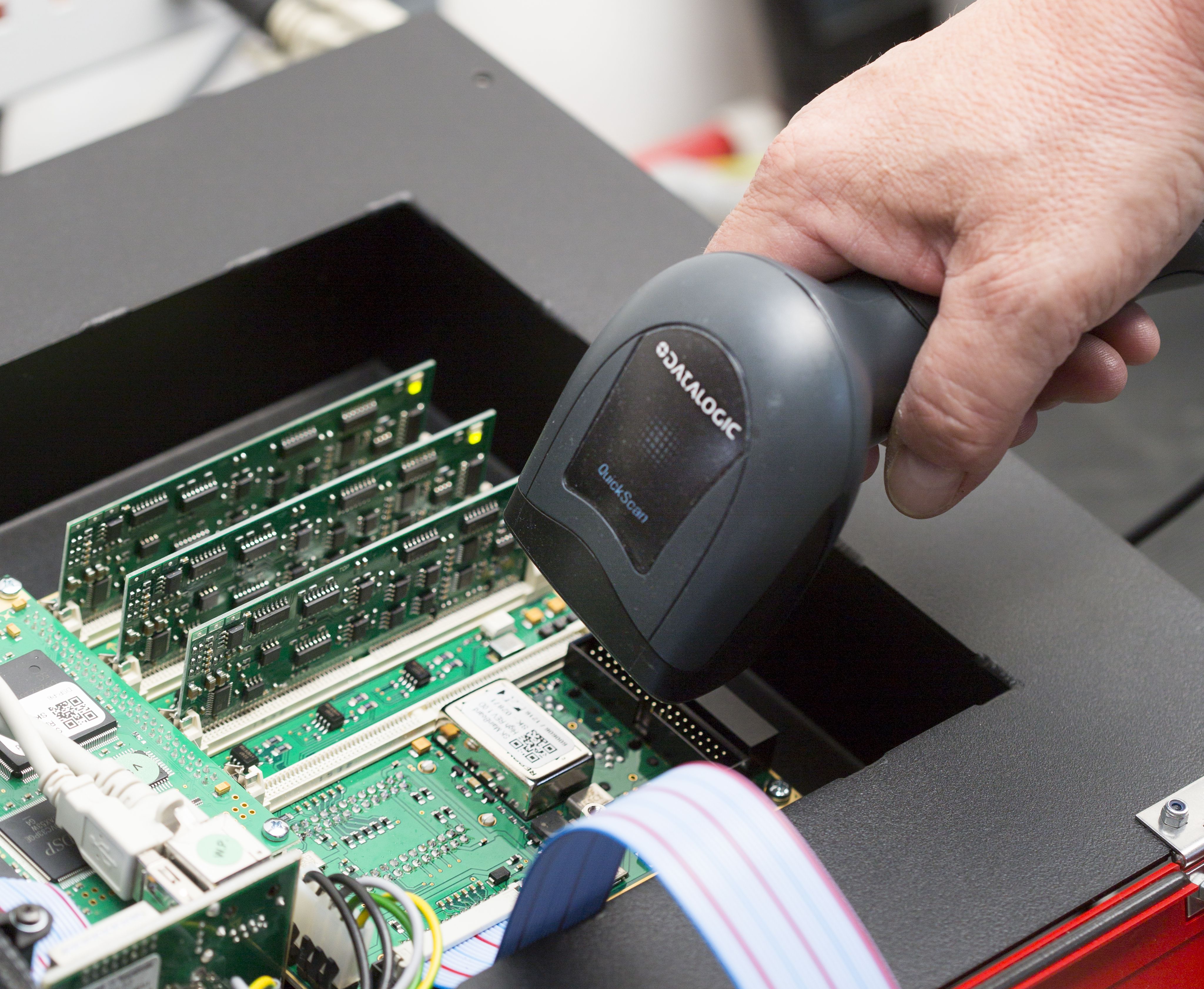 Our quality standards for development and production are certified according to ISO 9001:2015. Regular training and further education programmes guarantee the high level of our professional qualification. We educate junior staff within our own company in a specialist and thorough manner. In production, continuous quality controls ensure an optimal and above-average quality level of our products. All manufactured machine terminals and sensors pass through a multistage test program with extensive documentation of the test results.
The functional characteristics of our hardware and software solutions are constantly tested in detail and are evaluated for practical applicability by our experts. We do not supply products of insufficient quality.