Remote Maintenance
Systems such as MES and process monitoring only provide the expected benefits to the user if they function flawlessly, are operated correctly, are comprehensively trained and looked after by experienced specialists in case of problems. Difficulties are not always caused by technical defects, which necessarily require a technician on site. Often these are minor issues such as incorrectly set parameters or questions about the operation that can be easily identified, clarified and resolved remotely by our experts.
For customers with networked machinery, we can connect directly to the servers and machines via the existing connections. For non-networked machines, we offer the SK-TSX Box, which connects your machines to our data center via cost-effective and secure UMTS telephone connections.
Avoid unnecessary travel and labor costs and get your machines back in production quickly by using remote teleservice!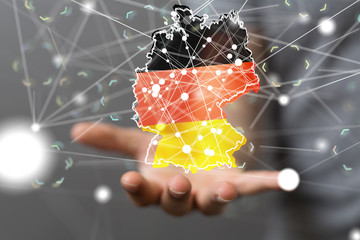 If your production is networked with our MES software SK-go!®, the machine terminals can be directly accessed via the existing network connections. Our technicians then see a parallel live image of your machine on their computers and have access to all functions and settings.
With their experience, they can quickly identify problems and decide whether remote maintenance is sufficient for troubleshooting or whether a technician is required on site.
Download our Teamviewer client right here.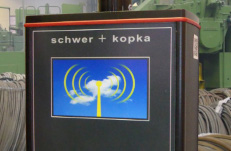 If your machines are not networked, our SK-TSX Box is available. Using a cost-effective UMTS connection, it connects your machine terminals to the SK-go!® data center. The SK-TSX Box is simply connected via a cable to the existing Ethernet or serial connection socket of the machine terminal and is immediately ready for operation.
The data transfer takes place in encrypted form independent of your company network. Our experts will check your system installation, the setting parameters and monitoring functions. Required corrections are made immediately.